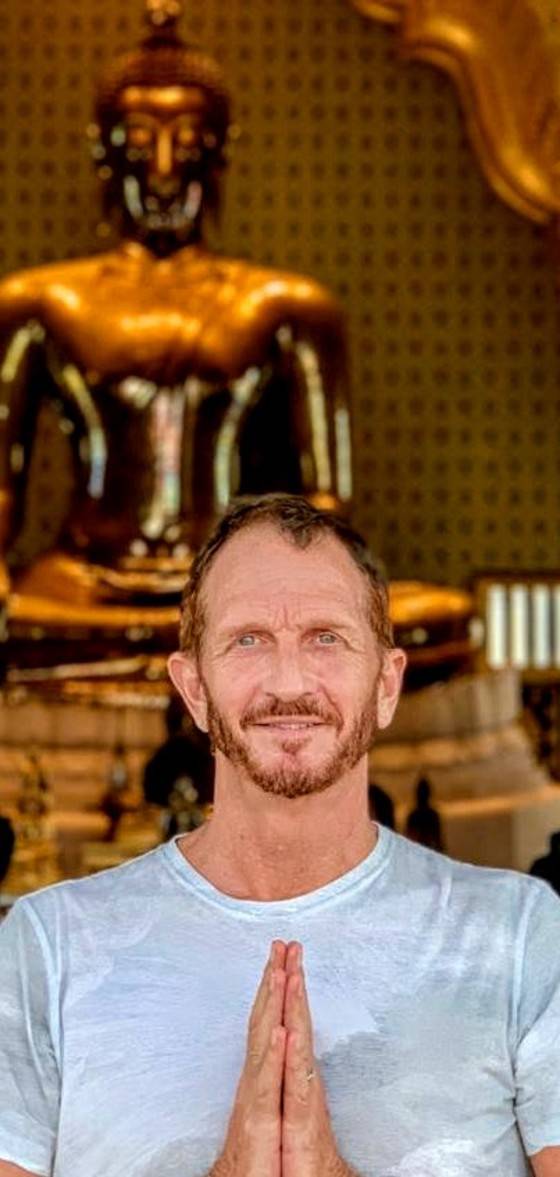 Fun in learning
Ron
Yoga explorer
Ron started yoga years ago due to problems with his lower back. Since then he has become more aware of the many benefits of what yoga has to offer; for the body, the mind and the soul.
As a lifelong student he has gained more knowledge of the anatomy and how to tailor the poses to suit each person's individual needs. These variations are always offered in class so each student, no matter their experience level, can participate to their fullest extent.
As a sequence is written for each time he teaches it's rare that any two classes will be the same. The variety allows a focus or theme that may be the hips, the back, the core or what ever the students have requested. There are a few types of poses that will always be in a class, arm balances and inversions. Time is taken in class to explain the building blocks or steps needed to take to go from never having done the pose to its full expression.
He started his 200 hr teacher training for hatha yoga with John Olgivy from Byron Bay Yoga in 2010. After completing the required additional certifications, he received his Australian Diploma level 4 in 2014. He also completed Yin Yoga training with Hom Yoga in Singapore and has done several advanced trainings with Les Leventhal, Janet Stone and Denise Payne.
If asked of all the workshops he has attended which is the most valuable, it would be the 10 hour anatomic workshop with Dr. Ray Long.
A follower of Karma yoga he is always willing to answer any questions or help as he can before or after class.
Get Closer to Ron