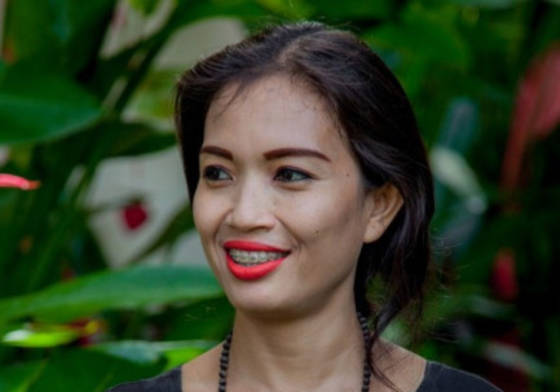 Compassion Filler
Tjok Mirah
Soul Healer
Tjok Mirah is a yoga teacher. Yoga brings a deep understanding about herself and what is capable of. Within the practice of yoga and meditation, she approaches the very deep part of herself which is the source of all power of being compassion, kind and accepting. She realize that deep down in her heart, there is a powerful place that stores all of the magic in the world.
Her softness and gentleness of being wash the pain away. Tjok Mirah is teaching yin yoga and mindful vinyasa. Both practice category that's goal to become still and meditative. Being mindful can become one of the most challenging practice for most people, however with diligent practice and patience, mindfulness will arise stronger than we can imagine.
In asana practice, her approach is slow, soft and gentle. When the body has a lot of tension, we can only help the body by being gentle. Tension cannot fight another tension, this will create war. We do not want war is our life. Life is beautiful as it is, and this is what we learn in our yoga practice.
200 HR Hatha Yoga Ananda Marga
50 HR Yin and Trigger Point
150 HR Ashtanga Yoga YTT
Get Closer to Tjok Mirah