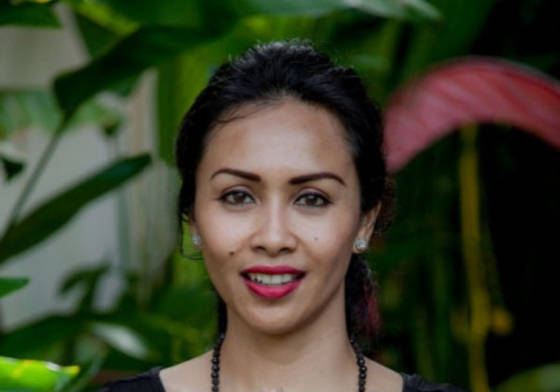 Fun Maker
Devi Pande
Power Hatha
Devi is a yoga teacher. Her dynamic personality create fun and playful approach on the asana yoga practice. Her practice of yoga is driven by her love to her family. Devi is a creative soul, who never gives up on providing her surrounding with compassion and understanding. Her life is opened to learn about human connection and human understanding.
Yoga practice has big impact to her life. Within the practice of yoga, Devi learns the meaning of being compassionate. Kindness and compassion is her long life practice. Devi teacher power yoga, beginner yoga and prenatal yoga at Yoga Umah Shakti. Her approach of strength and gentleness create a perfect space for her student to experience many types asana. 
In asana practice, her approach is strong and dynamic. The movements flowing within long stretches of time to create good amount of powerful source of fire which bring great quality for circulation. When the body has enough fire element, the body become more flexible and easier to work of extension, stretching and twisting.
Completion 200 HR Ashtanga TTC
Completion 50 HR Essential Prenatal TTC
Get Closer to Devi Pande